FIFA 16 Ratings Predictions: 50 - 41
What's this feature all about? Well, the whole team (Dave, Tom, Dan and Aaron) has taken the current Top 100 players from FIFA 15 and over the next few weeks we'll be predicting whether we think their rating will go up, down or stay the same. We'll base that on some performance stats from the season just past, a little bit of opinion and then we'll finally arrive at a new predicted OVR for FIFA 16. Once we're done we'll also look at a bunch of players who we think will enter the top 100 for the very first time.
But, we are not the oracle of FIFA ratings predictions (well, a bit) so if you don't agree with us, get in the comments and tell us why Futhead community?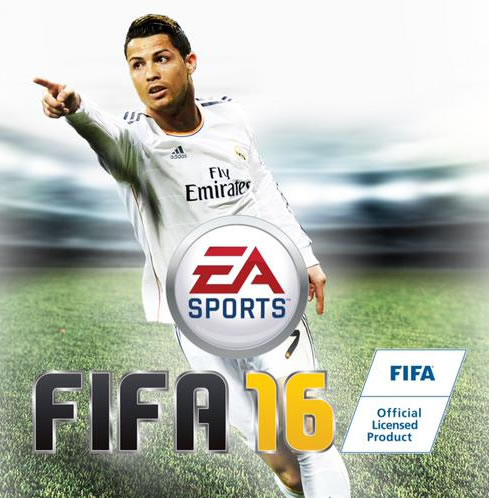 50 - Cesc Fabregas (84 > 85)
It was like he never left wasn't it? As Cesc Fabregas took like a duck to water once more in the Premier League topping the assist charts with a massive 18 setups for the boys in blue. That's quite a return and even though performances tailed off somewhat for the Spaniard towards the end of the season, Cesc Fabregas is nailed on for an upgrade in FIFA 16.
49 - Ilker Casillas (84 > 83)
He cried, his mum cried and we all cried. But Ilker Casillas has after a lifetime of success at Real Madrid left the Spanish capital for the Portuguese coastline. No offence to Porto but that's quite a step down for a keeper with much left to give, and as such we can see Ilker dropping down to 83 to reflect that. Has that paved the way for De Gea to Madrid? I bloody hope not.
48. Xabi Alonso (84 > 85)
Whenever fit he was Pep Guardiola's defensive midfielder of choice for Bayern last season which says an awful lot about Xabi Alonso's qualities on and off the ball. A true transfer bargain if ever there was one. He received a much deserved Winter upgrade in FIFA 15 and we think he'll hold that rating as he now looks a shoe-in to keep that integral midfield role with Bastian departing for Manchester.
47. Andrea Pirlo (84 > 82)
New York FC are building quite the cast of retiring football legends, with none greater than the timeless Andrea Pirlo. Yet again, integral for Juventus last season popping up with important goals when needed like it was 2005, let alone 2015. A 36th birthday and his move to the MLS will see him drop in FIFA 16, but at least he's still in the game and that's the main thing. The party continues.
46. Giorgio Chiellini (84 > 84)
Yet another solid season for Giorgio Chiellini in Juve's title winning season where he combined with his defensive brothers in arms to form one of the meanest defences in Europe. He would've been absolutely gutted to miss the Champions League final, where he could have potentially made the difference against Barca's all star forward line. A solid season equals no movement for us sadly.
45. Petr Cech (85 > 84)
Due to a lack of games last season and age we've as you can see predicted a downgrade for Petr Cech. But, (and it's a big one) there's a chance his move to Arsenal may see him get a stay of execution if EA hop on that hype train. It's a possibility but we're sticking with a downgrade.. His ability as a goalkeeper is simply undeniable though and he'll be a great signing for the Gunners even if it means no more "Ospinaaaaaaaaaaaaaaa".
44. Arturo Vidal (85 > 85)
The transfer window's favourite "done deal" had yet another great season for Juve, getting over his worrisome knee problems to play the vast majority of games, driving The Old Lady to success on all fronts. We love Vidal, but we feel EA have his rating pretty much spot on at 85, so even though he's been consistently excellent, we think he'll hold his rating unless of course, his next "done deal" actually becomes a reality.
43. Toni Kroos (85 > 86)
Toni Kroos is yet another CM I just "love to watch" and he consistently delivered the goods for Real Madrid in their engine room last season, dictating the flow of matches with ease. Real ended up trophy-less but Toni's appearance in EA's La Liga TOTS points heavily towards an upgrade for FIFA 16. That and his almost metronomic pass completion rate.
42. Diego Costa (85 > 86)
Diego Costa enjoyed a fine Premier League debut season, particularly in those early weeks where he smashed home 7 goals in his first four games. Niggling injuries certainly prevented him from busting the magic 30 goals barrier, but 20 strikes in your first campaign is fine work all the same. He might look like he's 43, but that shouldn't stop his inevitable upgrade this time around.
41. Mario Gotze (85 > 86)
Another great year to be part of the Bayern juggernaut for Mario Gotze who played a surprising 43 games in all competitions (it felt like less). Within those appearances he scored 16 and assisted 3 which is very good considering he spent time playing all across the midfield last season. At 23 he's now established and has bags more to give so we think he's moving on up.